TRUE CRIME OBSESSION
One day I asked a group of my friends and my husband one question: Everyone that knows me know I love ____________. I was not disappointed in how well they know me. (I clearly also love wine and dogs).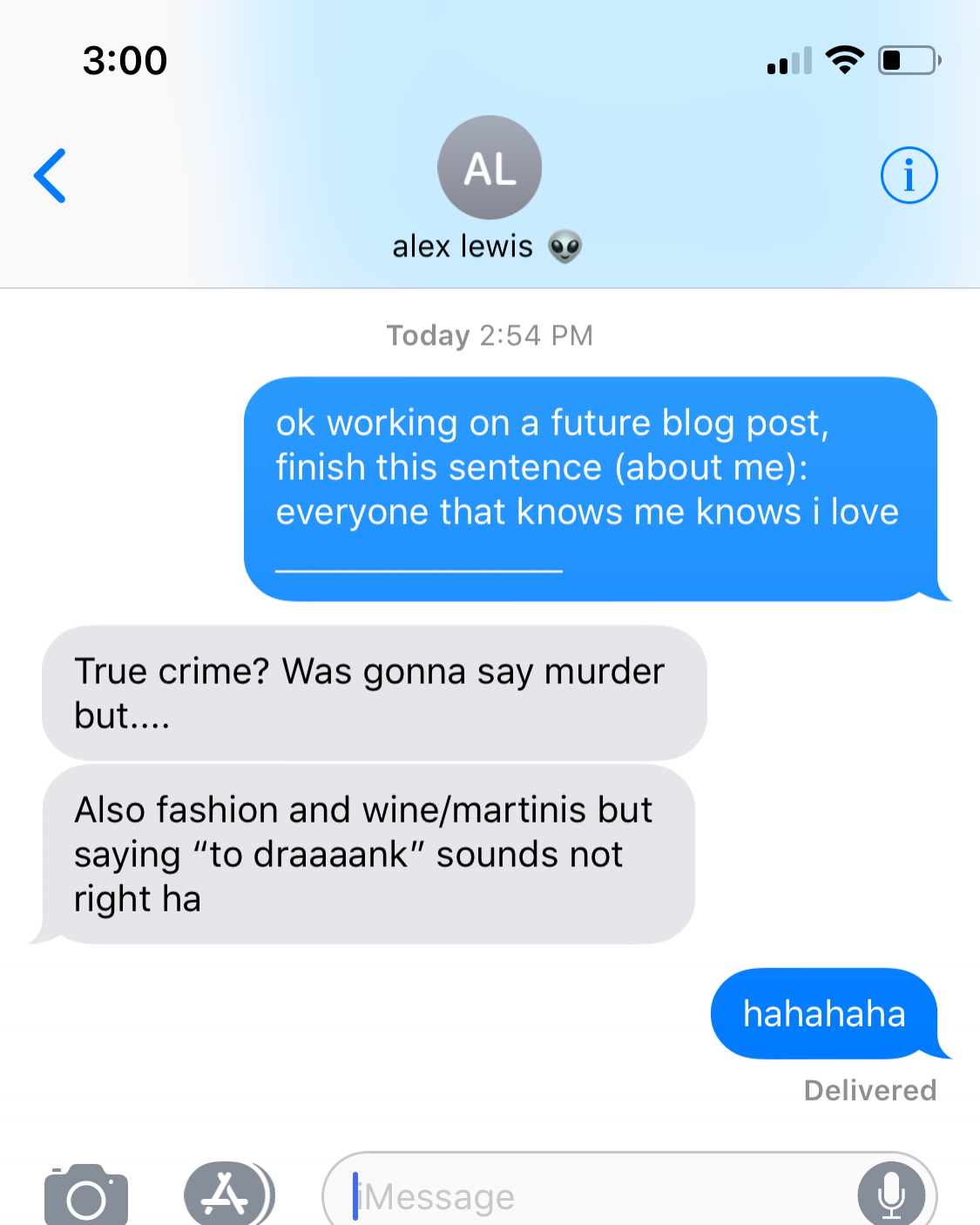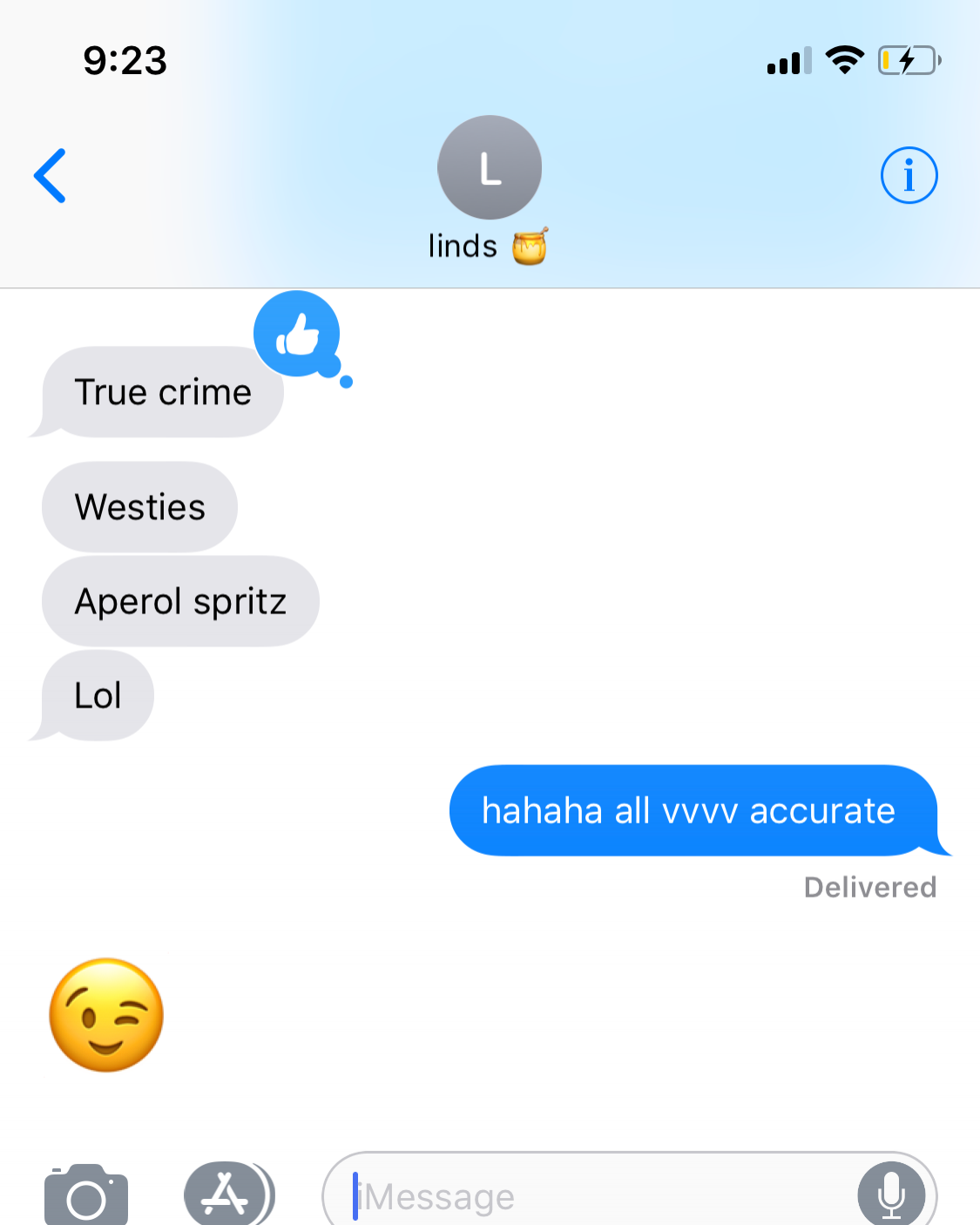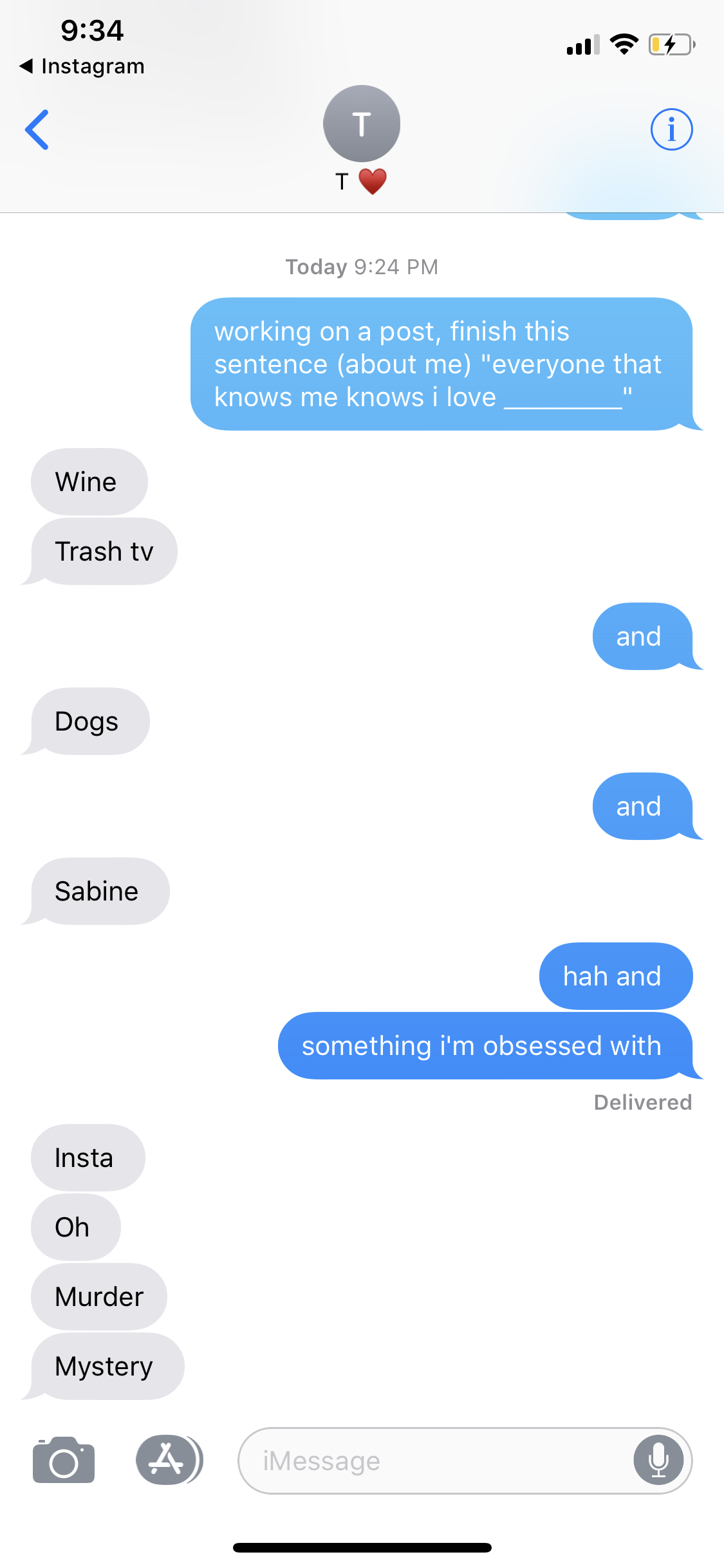 BUT, everyone that knows me knows I love true crime. I think this largely came from a couple of things:
1. When I was little I had a babysitter over the summer that would not let me leave the breakfast table until I DRANK the milk from my cereal. That is so sick. So, I sat there most days and could watch the tv in the kitchen covering the murder of Nicole Simpson, the famous Bronco chase was the day after my 7th birthday.
2. My mom also loves shows like Dateline, 60 minutes, etc. and would let me watch them. She also instilled a normal level of paranoia in me which somehow created this "worst case scenario" "irrational fear" mentality that I have. I might be a little crazy.
But, there would not be such a HUGE audience for these kinds of things if it wasn't a fascination that so many other people have. SO, I wanted to share with you some of my favorite podcasts and documentaries that I have listened to and seen over the years.
RIDE OR DIE PODCASTS:
- My Favorite Murder
- Crime Junkie
- Sword and Scale
- Casefile
- Criminal
- Serial (SEASON 1 - FREE ADNAN)
PODCASTS I HAVE ENJOYED:
- Dirty John
- Someone Knows Something
- Up and Vanished
- A Killing on the Cape
- Accused
DOCUMENTARIES:
- The Central Park 5
- Making a Murderer
- The Staircase
- Dear Zachary: A Letter to a Son About His Father (you will need Kleenex for this) - free with Prime Video
- How to Die in Oregon (ok so this one isn't really true crime but it's just incredible and so worth watching)
- Amanda Knox (love you girl)
- Evil Genius
- Long Shot
- The Jinx
- Who Took Johnny?
- There's Something Wrong with Aunt Diane - free with Prime Video
Most of these you can find on Netflix but others I have linked on the title where you can watch them.
Hope you've enjoyed diving into the weird side of my true crime obsession and if you have suggestions for any other docs or podcasts send them my way!
xo